Our services
Ready to use photovoltaic systems on roofs, facades and sites from one source

You don't need to look after anything. We will apply for the required permits at the local authorities, the electric energy supplier (e.g. ENEL, Etschwerke, etc.), and at the GSE (operator of electric services) to make sure you receive the government grants.

Our knowledge and our year-long experience will always be at your disposal to make sure you can enjoy the sunny side of life and see how sunlight can brighten up our minds. We exclusively use materials of renowned manufacturers in order to be able to offer the maximum output at a service-oriented price.

Please feel free to request a non-binding offer at any time. We do not only sell ready-to-use photovoltaic systems, we also strive to realise coherent concepts based upon a competent advice service to brighten up your heart with the sun. Technological know-how and aesthetics are harmonised.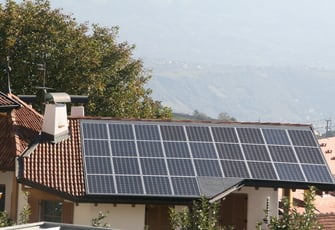 We offer one-stop solutions.
Ready to-use facilities.
We look after all the formalities.
Only materials of renowed manufacturers.
Maximum output at a service-oriented price.